Shifters and Demons- The Vane Book 1 by H C Brown
Publisher: Noble Romance Publishing
Genre: M/M, Paranormal, Erotic Romance, Menage, GLBT
Length: 145 pages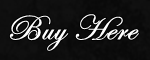 https://www.nobleromance.com/Books/223/The-Vane-Book-1-Shifters-and-Demons
Summary
:
When bad boy alpha, Prince Dallin and his lover, Stryker, go 2000 years into the past to rescue Lailii, a Spellweaver, they didn't plan on being captivated by the petite, delicate female.
Strong willed and determined to survive, Lailii has no option but to go with the two stunningly handsome men. Within hours, she finds herself in a world of big cat shifters and sizzling, uninhibited sex. Betrayed by a king to whom she owes no loyalty, she struggles to survive and acclimate herself in a strange, new land.
When a demon follows Lailii into the future, Dallin and Stryker must work together to keep their new lover safe.
Dakota's Review
:
Ms. Brown
has started a wonderful new series with
Shifters and Demons
. At first I was swept up in the love that Dallin and his lover, Stryker possessed.
Ms. Brown
developed the plot line and the characters so perfectly, I fell for these two long before they brought Laillii into their ménage. The idea that the Prince chose Stryker for his lover, even going to the point of leaving his home for a period of time to be with him, just had me going head over heels. Then the third of their ménage is added to the mix…and woo-hee, not only did this reader find emotional connection between the three but steaming hot ménage scenes that I was surprised didn't cause a meltdown of the internal drive of my e-reader.
Seriously folks – if you loved hot sensuality and sizzling desire between numerous partners in a multitude of positions this book is definitely for you – especially when it comes to a committed trio of lovers. Now that I've talked about the steamy *fans self* love scenes. I'd be amiss if I don't mention the incredible plotline. I love the idea that the Lady has chosen Dallin as her champion and sends him three thousand years into the pass to save Laillii. This story kept me on the edge of the seat and I managed to read this book all in one sitting. Even to the point of telling kids…don't bother mommy, she's reading! So if you do pick this up, and I recommend you do – make sure you have plenty of time to devote to it, because there is a chance you may ignore the real world until you've read every last word.
Rated 5 Delightful Divas and a Recommended Read by Dakota!